10 Affordable Door County, Wisconsin Vacation Rentals
There are a lot of different kinds of vacation rentals across the country, and sometimes it can be difficult to find something unique. It's easy enough to find beach rentals, but what about a truly beautiful community with lots to do that doesn't involve mandatory sun tans and the ocean? Allow us to introduce you to beautiful Door County, Wisconsin, where you can find lots to do all while enjoying the scenery, rugged coastline, and a whole lot more.
If you're a summer traveler, Door County affords you plenty of opportunities to enjoy the great outdoors. Be that on a kayak, jumping from a cliff, touring a winery, or whatever else you might enjoy, Door County will not disappoint. Are you more of a winter traveler? Fear not, there's plenty to do in Door County during the "quiet" season, so don't hesitate to take a look!
No matter when you visit, Door County offers plenty of hidden gems, including Hotz Memorial Town Park, multiple museums, Baileys Harbor Cornerstone Pub, and more. So without further adieu, we have selected some big, some small, and a few in-between-sized Vrbo house rentals for you to pick from in different sections of Door County. We hope to help you find your perfect vacation spot!
The Hazy Hideaway, Door County, Wisconsin
Rent Now$307/avg nightly
Congratulations, you've stumbled upon the Hazy Hideaway, a modern log cabin that offers rustic flare and contemporary decor located near Horseshoe Bay in Egg Harbor. Nestled on over 3 acres in the Lautenbach Woods Nature Preserve — a Door County Land Trust — this custom-built hand-hewn log cabin will amaze you with 20-foot-high ceilings, a spacious loft, and a screened-in porch. On that porch, you'll love the outdoor sofa and two cushioned chairs and accent tables while conversing with friends and enjoying a cool breeze. Located less than 2 miles from Frank E. Murphy Park, where you can take in the shores and sunsets of Lake Michigan, the Hazy Hideaway is sure to impress.
Bedrooms: 3
Bathrooms: 3
Sleeps: 8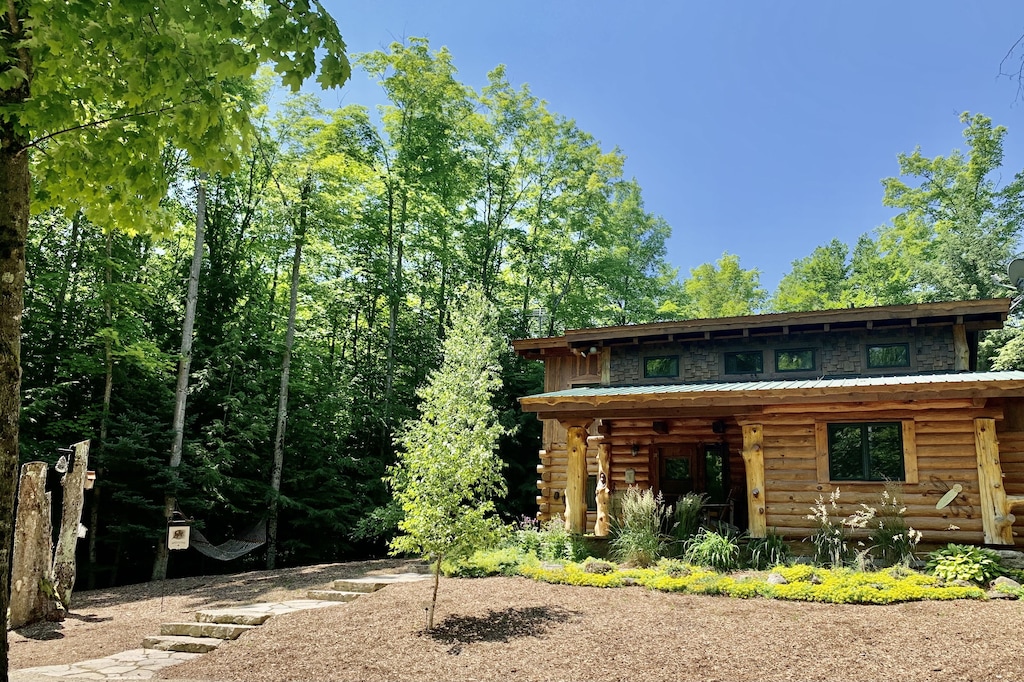 Hidden Bear Cabin, Door County, Wisconsin
Rent Now$216/avg nightly
Looking for the feeling of being in the north woods without roughing it? Then this tastefully furnished and appointed option — the Hidden Bear Cabin rental — nestled on 5 acres of hardwoods is for you! Just 4 minutes from downtown Egg Harbor shopping, groceries, and the lake, you'll love the gorgeous night sky all year round. The basement, aka the Bears' Den, is fully furnished and comes equipped with a futon, foosball table, laundry room, and more!
Bedrooms: 2
Bathrooms: 2
Sleeps: 8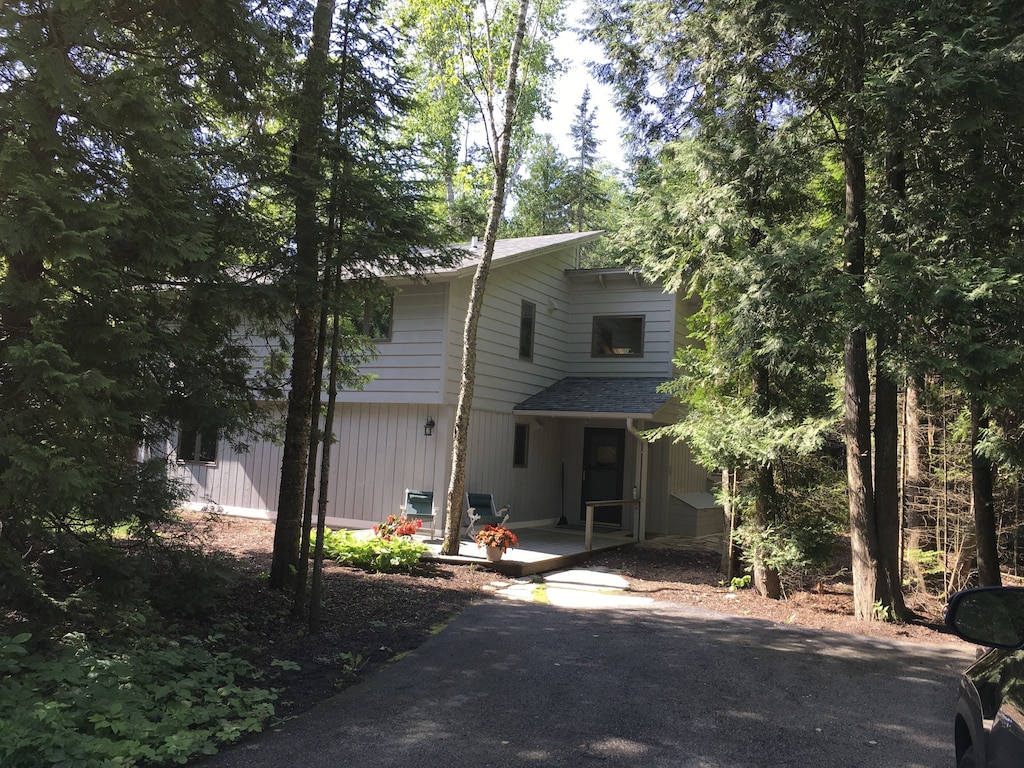 Charming Little House in the Woods, Rowleys Bay, Wisconsin
Rent Now$244/avg nightly
This Charming Little House in the Woods offers the ultimate in relaxation with two decks and a multi-windowed sunroom, each offering views of the cedar and white birch woods. Just a 3-minute walk to Lake Michigan, a 5-minute drive to Newport State Park, or an 8-minute drive to Sister Bay, you'll find plenty of things to do nearby or just stay in and enjoy all of the modern amenities this charming property offers. Located on a quiet, wooded, dead-end lane on the Lake Michigan side of the Door Peninsula, you may never want to leave this charming vacation home.
Bedrooms: 3
Bathrooms: 2
Sleeps: 6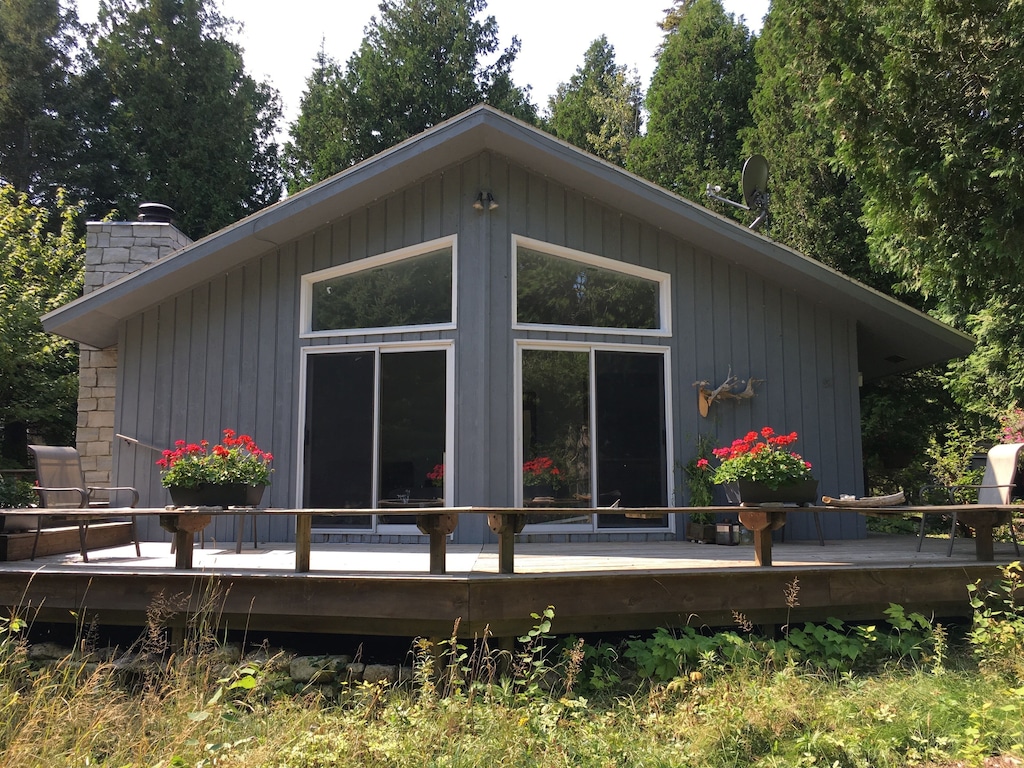 Lakehouse with View of Cana Island and its Lighthouse, Baileys Harbor, Wisconsin
Rent Now$322/avg nightly
This lakehouse offers you an amazing view of Cana Island and its lighthouse right from the great room. Step outside through the patio doors onto a large deck that borders the front of the home, or stay inside on a cool evening and enjoy the wood-burning fireplace! With lots of comfortable seating inside, relax and enjoy a movie on the 55-inch television with lots of streaming services available. Tucked away in the Boreal Forest on the Lake Michigan shore in the heart of the quiet side of Door County, this home is just 6 miles from Baileys Harbor, 9 miles from Sister Bay or Ephraim, and 14 miles from Fish Creek. Convenient to lots of restaurants, shops, hiking trails, and more, this one will not disappoint!
Bedrooms: 2
Bathrooms: 2
Sleeps: 7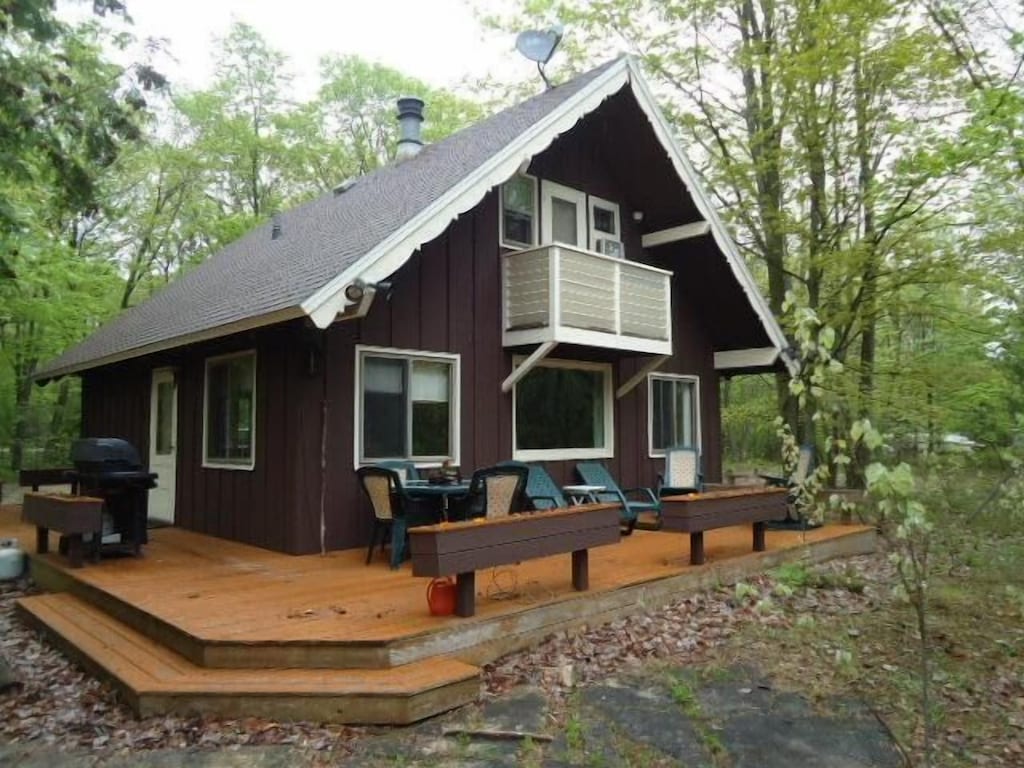 Pet-Friendly Gingerbread Cottage in a Forest Setting, Fish Creek, Wisconsin
Rent Now$185/avg nightly
This quaint cottage is a mecca of peace and tranquility only minutes from activities and entertainment. Gingerbread Cottage offers dense forest views from every window and the deck, and there's not a neighbor in sight. Located on a hill just a mile and a half above the village of Fish Creek, you're just minutes from the waterfront, Peninsula State Park, restaurants, shops, and much more. Inside, your family (and pets, if you so choose) has plenty of space to gather, a wood burning fireplace, dining area, and fully-equipped kitchen. Step outside and enjoy the wrap-around deck for great forest views!
Bedrooms: 3
Bathrooms: 2
Sleeps: 8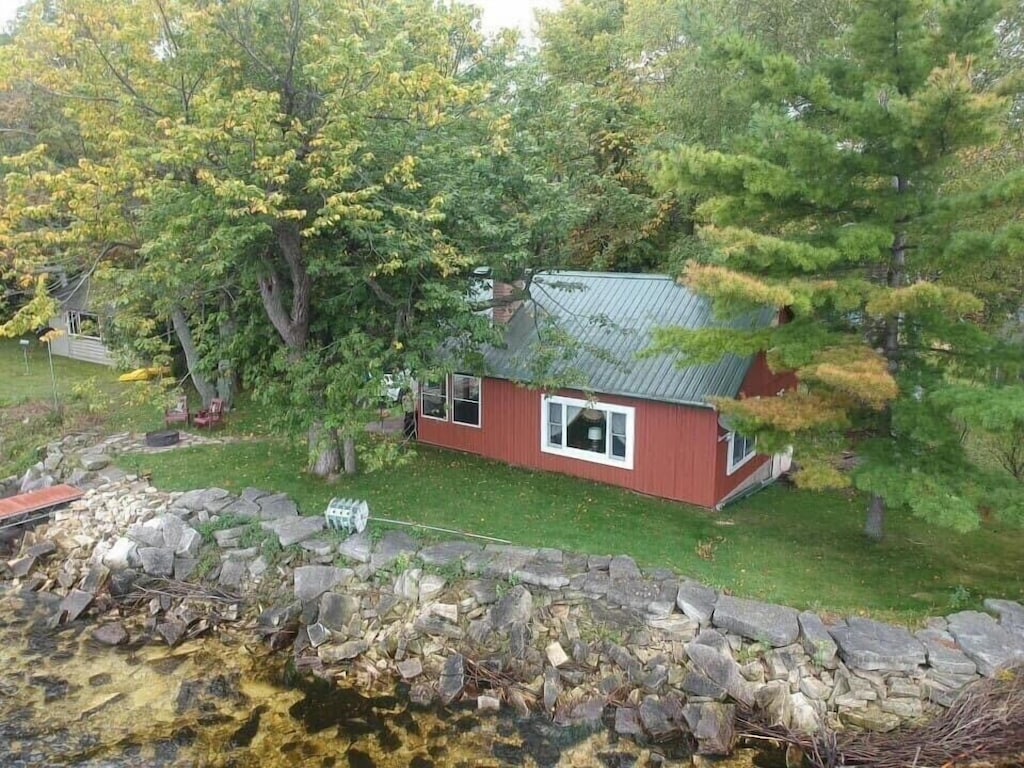 Moonlight Magic on Sand Bay, Door County, Wisconsin
Rent Now$220/avg nightly
Sitting right on the water, Moonlight Magic on Sand Bay is a unique log cabin, using the Swedish-style vertical log method. Door County offers some of the best fishing, swimming, boating, and outdoor recreational adventures. Moonlight Magic is a great place to take advantage of all of this in a great area! Located 7 miles from Sturgeon Bay, this charming log cabin had new vinyl plank flooring installed in the living room in 2021. It sits on a 300-foot-wide deep-wooded lot for that sought-after privacy. You'll be glad you checked this one out!
Bedrooms: 2
Bathrooms: 1
Sleeps: 9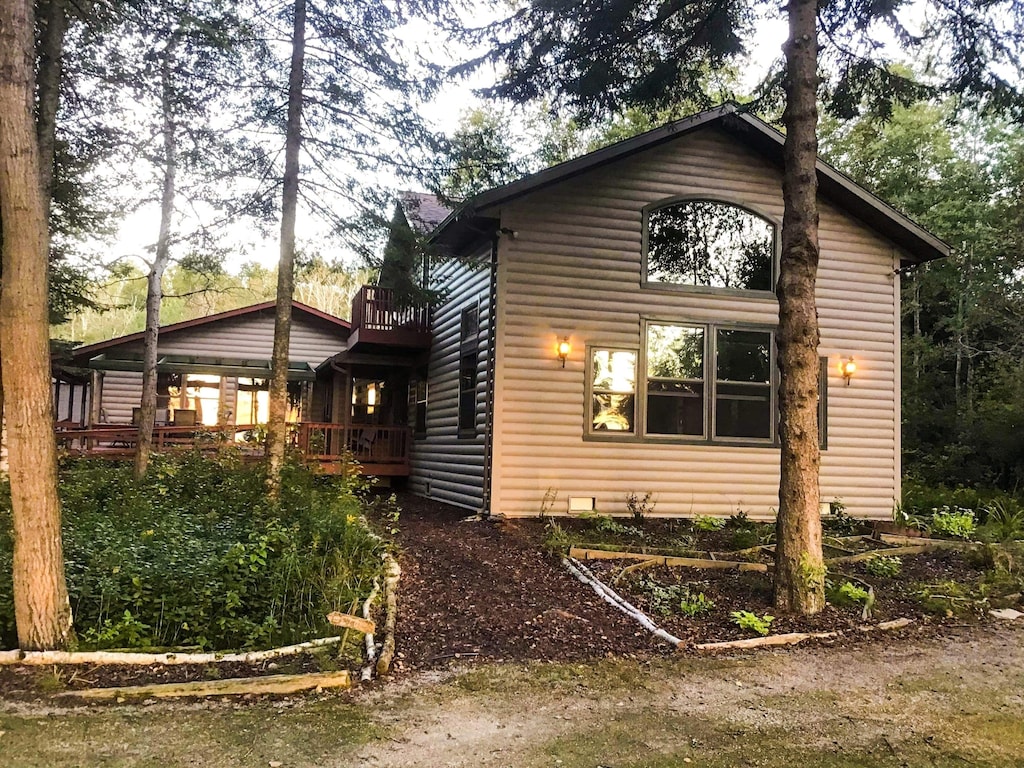 Just Beachy, Door County, Wisconsin
Rent Now$381/avg nightly
This 3,000-square-foot home with over 100 feet of private sand beach on Lake Michigan, set on 2.6 secluded acres, is Just beachy! Located on South Lake Michigan Drive — a lightly traveled 1.5-lane road — you're staying just 15 minutes from downtown Sturgeon Bay. This open-floor plan includes a wood-burning fireplace and a large deck with a lake view. Be sure to take advantage of the charcoal grill, bicycles, dog kennels, and outdoor dining area. Your private sand beach provides gorgeous water views and includes a fire pit, plenty of seating, and a wheelbarrow full of firewood to get you started.
Bedrooms: 4
Bathrooms: 4
Sleeps: 13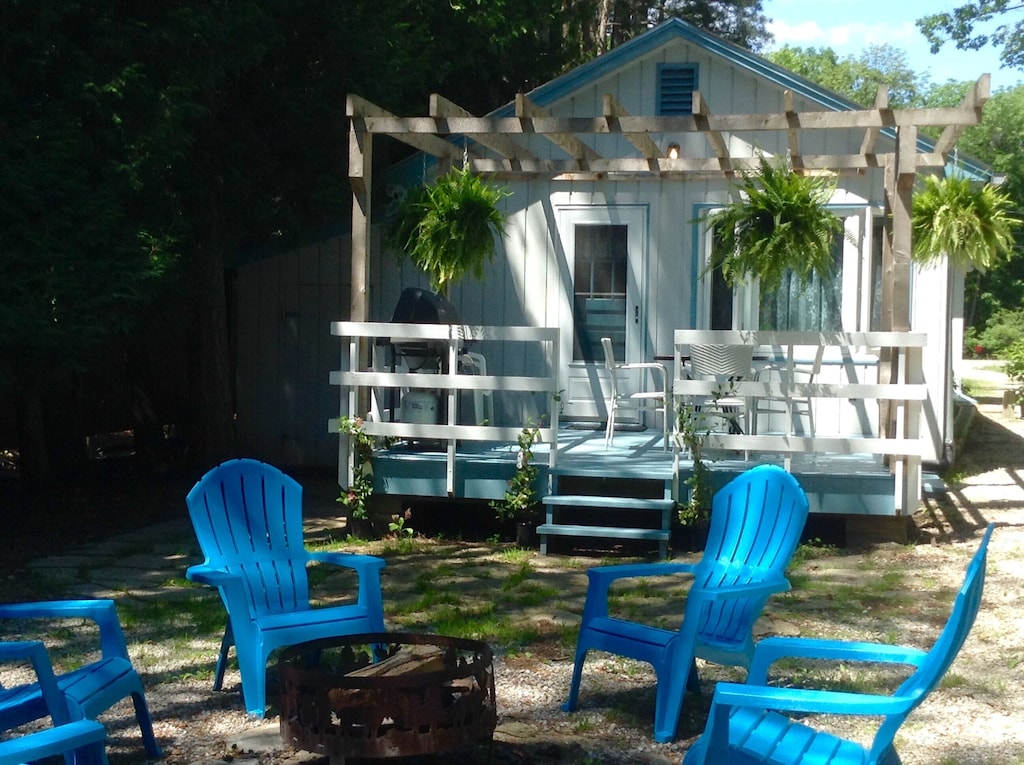 Lille Cottage, Fish Creek, Wisconsin
Rent Now$171/avg nightly
Located in the woods on the edge of Fish Creek and Ephraim, Little Cottage is conveniently located across from Peninsula State Park hiking trails, off-road bike trails, and cross-country ski trails. You'll also be staying just a quarter-mile from the State Park Golf Course. Recently remodeled, Lille Cottage is a retro-style beauty that includes an open outdoor fire pit and a gas grill on the deck. Head out and enjoy the day hiking, biking, or skiing at the state park, or relax at the beach, go boating on Eagle Harbor Bay, or play a round of golf. There's plenty to enjoy at Lille Cottage!
Bedrooms: 2
Bathrooms: 1
Sleeps: 6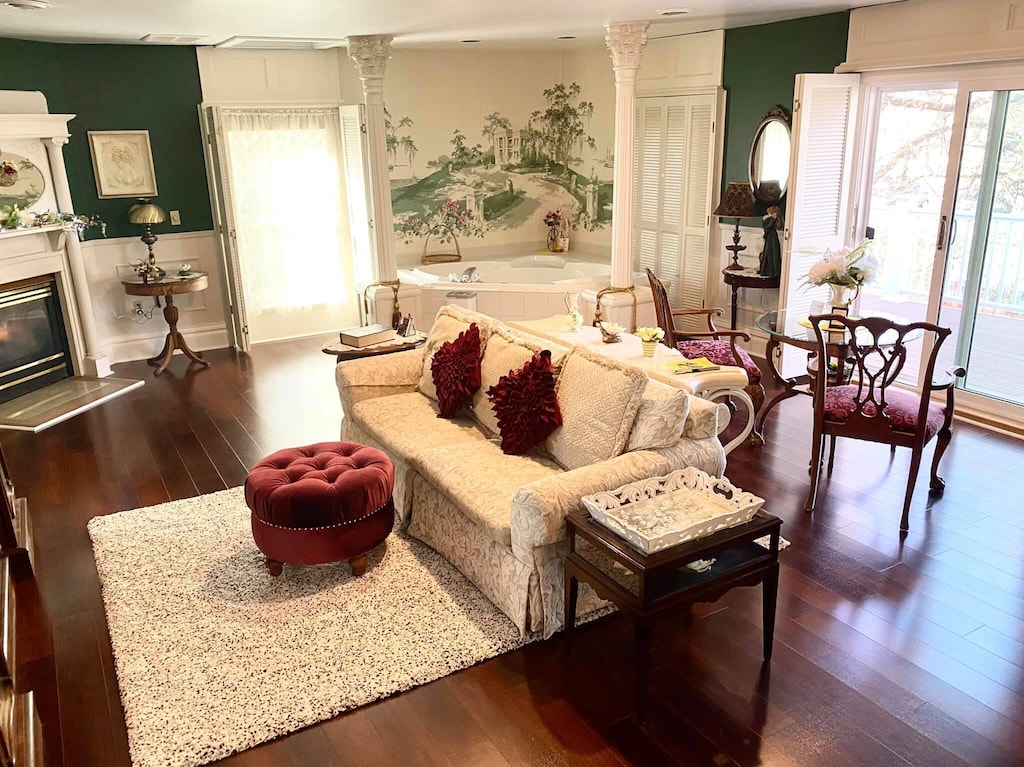 The Magnolia Suite, Sturgeon Bay, Wisconsin
Rent Now$142/avg nightly
Old southern-style charm, antique furnishings, listed on the National Registry of Historic Places — welcome to The Magnolia Suite! With an expansive floor plan that includes a private bath, kitchen, and king-sized bed, you're going to love cozying up in front of the fireplace or soaking in the indoor Jacuzzi tub. The Magnolia Suite is located in the downtown district of Sturgeon Bay, just a block from Main Street and within easy walking distance to gift shops, restaurants, and more. This romantic getaway is sure to please!
Bedrooms: 1
Bathrooms: 1
Sleeps: 4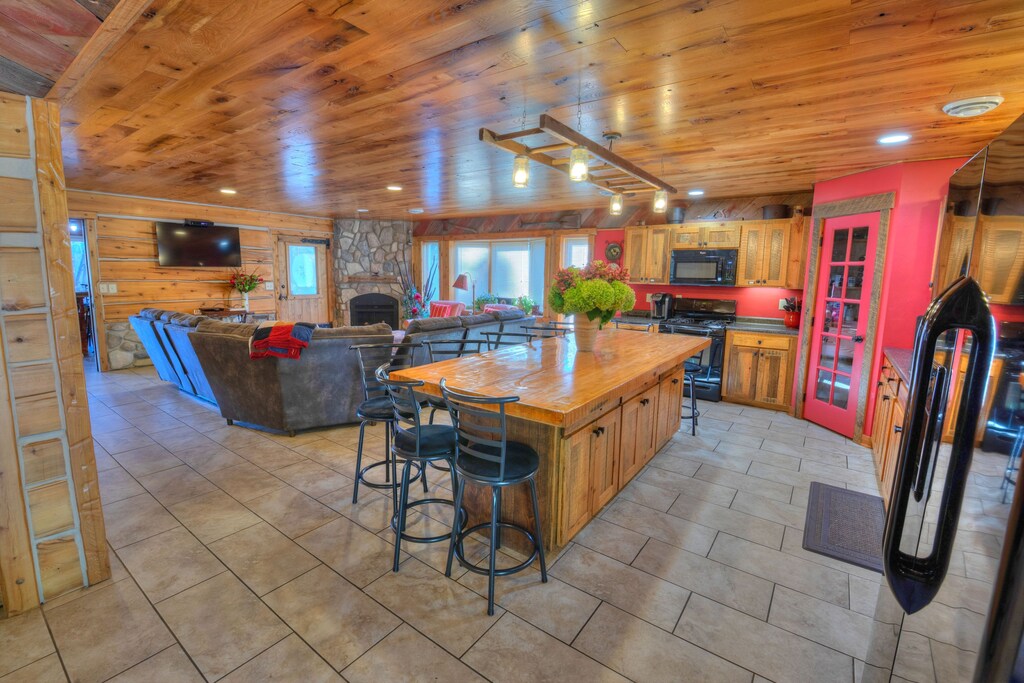 Cedar Creek Lodge, Fish Creek, Wisconsin
Rent Now$710/avg nightly
For starters, wow! If you've got a large group looking for an absolute gem in Door County, you've got to check out Cedar Creek Lodge. Sorry folks, no bachelor parties are allowed, but there are plenty of other occasions to enjoy this 3,800-square-foot beauty with six bedrooms, four bathrooms, nine beds, two kitchens, two living rooms, and more! Located in the heart of Fish Creek, you'll be steps away from the entrance of Peninsula Park where you can bike, ski, walk, swim, and more! This one has so many amenities, you'll definitely want to check it out. It's absolutely perfect for large families looking for a great vacation rental.
Bedrooms: 6
Bathrooms: 4
Sleeps: 18
To discover even more things to do while in Door County, check out: