Date night at Wild Dunes: Like being on vacation without leaving home | Kid-friendly restaurants and recipes | Charleston, SC
Tucked inside the Boardwalk Inn at Wild Dunes Resort is Coastal Provisions, a restaurant and bar that welcomes hungry diners with hospitality and crave-worthy dishes.
My husband and I are always excited to try local eateries, so we made a Friday reservation, booked a babysitter, and headed out for a much-needed date night.
Since Wild Dunes is a gated resort community on the Isle of Palms, having a reservation is helpful. It's not very far from where we live in Mount Pleasant, but the atmosphere of the resort and the proximity to the beach feels like being on vacation.
The decor at the spacious restaurant feels upscale beachy and cozy with soft blues and beiges, turquoise accents and watercolor paintings. Our attentive server helped us order cocktails: Provisional Paloma with tequila, pamplemousse liquor, grapefruit and agave for my husband, and a Summer Sip made with Hendricks, St. Germain, cucumber and rose for me.
Chef de Cuisine Thalita Smith has created a menu based around fresh seafood and meat, crafted with seasonal ingredients. The current menu highlights fruits and vegetables such as peaches, heirloom tomatoes and corn, sustainably sourced from local purveyors. Tasty dishes include an heirloom tomato salad; a Crudo appetizer with peaches, pomegranate and jalapeno emulsion; and a Half Chicken entrée featuring corn puree, vegetable giardiniera and heirloom tomato jam.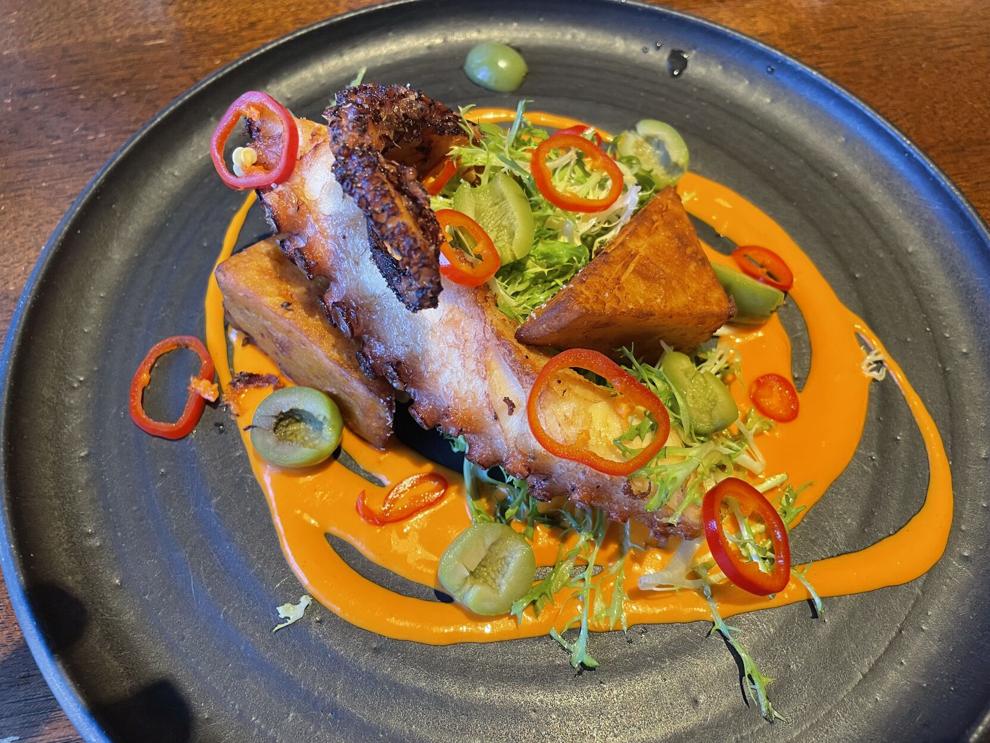 For starters, we sampled the beef tartar special with caviar which was phenomenal. We also had the octopus appetizer made with panisse, fava beans, pickled fresno chili and piquillo pepper emulsion. The presentation alone was show-stopping, but the octopus was grilled just right.
The scallop and pork belly entrée with a pea puree and maitake mushrooms was excellent as well, with each bite better than the next. The Catch of the Day varies depending on what's in season locally and comes with summer succotash, squash and saffron beurre blanc. The restaurant focuses on local and sustainable seafood, and is a partner of the South Carolina Aquarium Good Catch Program.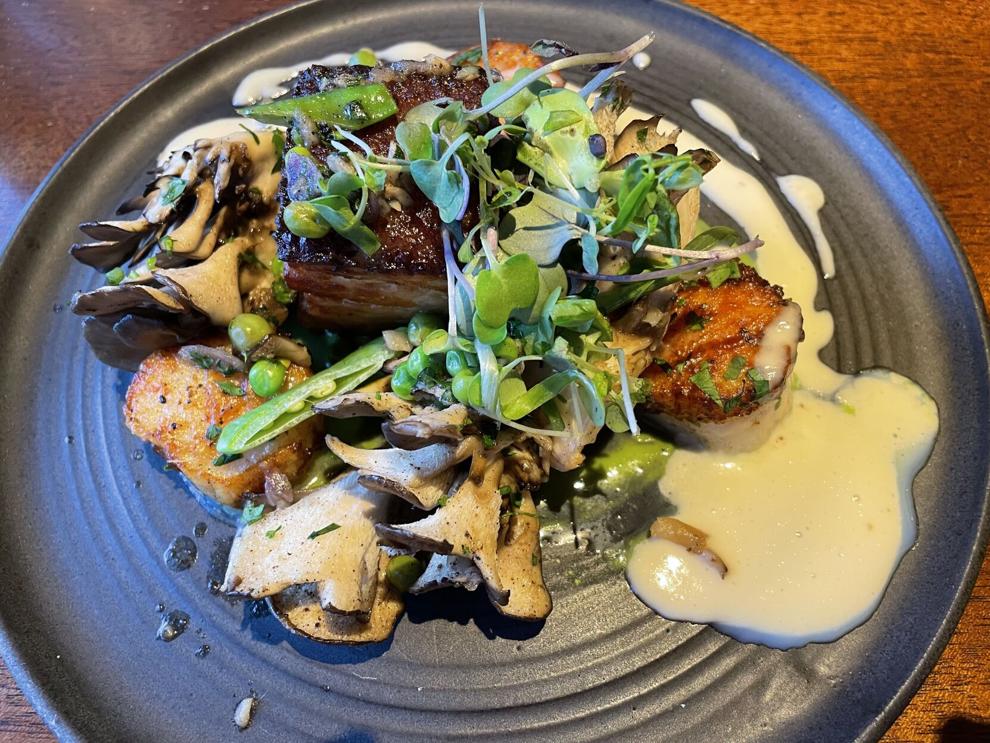 The irresistible dessert menu boasts Cheesecake with Roasted Peaches, Guava Cake with mascarpone cream and lemon and lime curd, and a Bourbon Chocolate Verrine. Even though we were pretty full, my husband and I split the verrine, and it was delectable.
After dinner, we walked over a little bridge that goes over the adults-only pool, and down the adorable boardwalk to the lively beach bar. The spacious outdoor area has plenty of seating, live music, and gorgeous ocean views. We watched the waves for a while and enjoyed the evening breeze, and were reminded yet again why we live in such an amazing place – with all this beauty just 15 minutes from our house.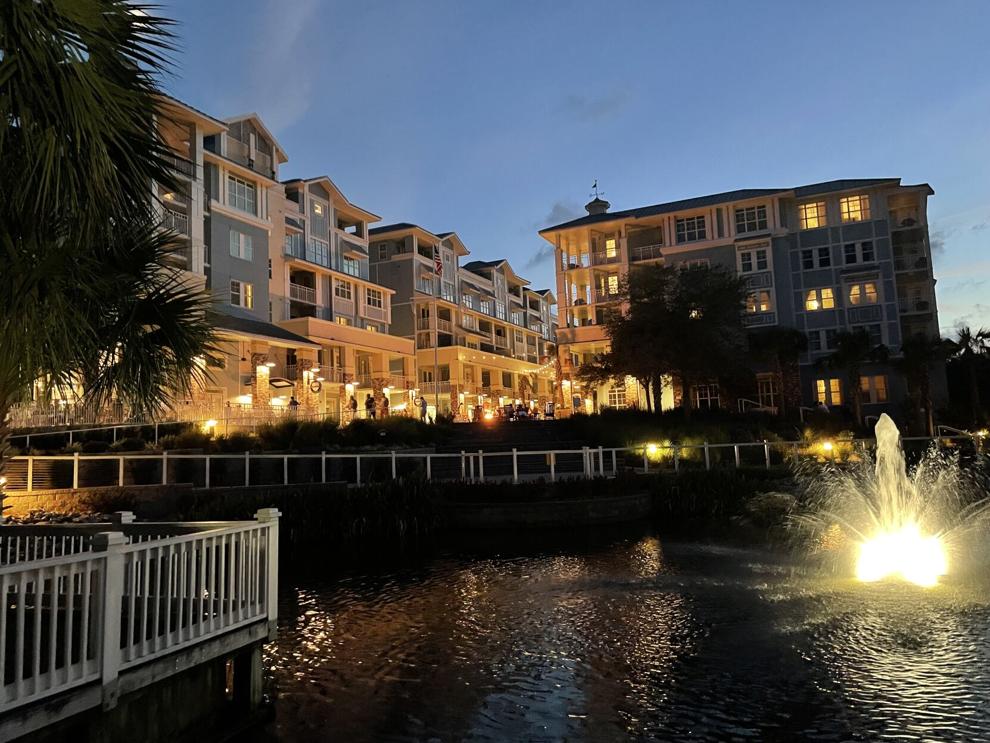 Delicious food, friendly and attentive staff, and a location that can't be beat – Coastal Provisions checks all the boxes for a great date night out.
The restaurant is open daily from 5-10 pm For more information or to make a reservation, call 843-886-2200 or visit www.wilddunes.com.
.