Fall Into Travel with Family Road Trips
Fall travel allows us to embrace change, from new crops of pumpkins and apples, to stunning leaves bursting with vibrant hues. Why not take a Fall road trip and experience this new season with your family.
Road trips are some of the best ways to experience fall fun, as you never know what you may find when you take the scenic route. Here are some of my favorite places across the United States to enjoy fall travel.
Fascinating Foliage
Cooperstown, New York
Offering one of the earliest and most spectacular seasonal displays in the country, the village of Cooperstown is a perfect autumn retreat. Situated on the peaceful shores of Otsego Lake, The Otesaga Resort Hotel provides breathtaking views of the changing seasons.
Additional fall activities in "America's Most Perfect Village" include apple picking, trail walks, and a visit to The Farmers' Museuma cultural treasure featuring a 19th-century country village and farmstead.
Allegany County, "The Mountain Side of Maryland"
The mountains are calling! Offering 60,000 acres of public land, Allegany County, Maryland, is a beautiful place to explore in the fall.
The Great Allegheny Passage is a 150-mile rail trail that connects Cumberland, Maryland, and Pittsburgh, Pennsylvania. The "GAP" features spectacular views of this part of the country for much of the year, but pedaling through the brightest bursts of color in mid-October is arguably the best time to bike the Passage. Finally, a perfect way to enjoy the absolute beauty of fall is by way of a Scenic Overlook Driving Tour in Maryland's largest contiguous forest. The 45-mile route through Green Ridge State Forest takes about three hours, so pack a picnic lunch and set off for an incredible autumn adventure.
Pigeon Forge, Tennessee
Peak leaf-peeping season at the 160-acre Dollywood theme park in Pigeon Forge, Tennessee, typically begins around mid-October. Because Dollywood is nestled in the heart of the Great Smoky Mountains, guests are surrounded by beautiful, vibrant fall foliage throughout the entire park. Visitors can take in sweeping views above the trees while enjoying such rides as Wild Eagle and Dropline. Guests who are looking for a more leisurely way to enjoy the fall colors can take a ride on the Dollywood Express as the coal-fired steam engine takes a breathtaking five-mile journey through the foothills of the Smoky Mountains.
The park is also busy preparing to host its annual Harvest Festival between September 25 and October 31, during which a colorful autumn atmosphere greets guests with the sounds of bluegrass and Southern gospel music on open-air stages. In the evenings, Great Pumpkin LumiNights provides a glowing pumpkin experience for visitors to enjoy. Pumpkins of every shape and size decorate the park and lend an air of festive fall fun.
Branson, Missouri
The rich hues of fall in Branson, Missouri, are in full view from mid-September to November each year and the modes of transportation by which you can explore the Ozarks are nearly endless. By boat, visitors can experience the changing colors around Table Rock Lake and Lake Taneycomo. The local tourism office, Explore Branson, has developed three incredible fall foliage driving tours and a walking tour that ranges from less than an hour to a half day (this one even crosses state lines into Arkansas). For those who want to combine leaf-peeping with thrill-seeking, an exciting way to enjoy the fall season's beauty is on Branson's first and largest mountain coaster. Runaway Mountain Coaster is a family-friendly thrill ride at Branson Mountain Adventure Park. It features more than 5,000 feet of track with speeds of up to 30 mph.
An Apple A Day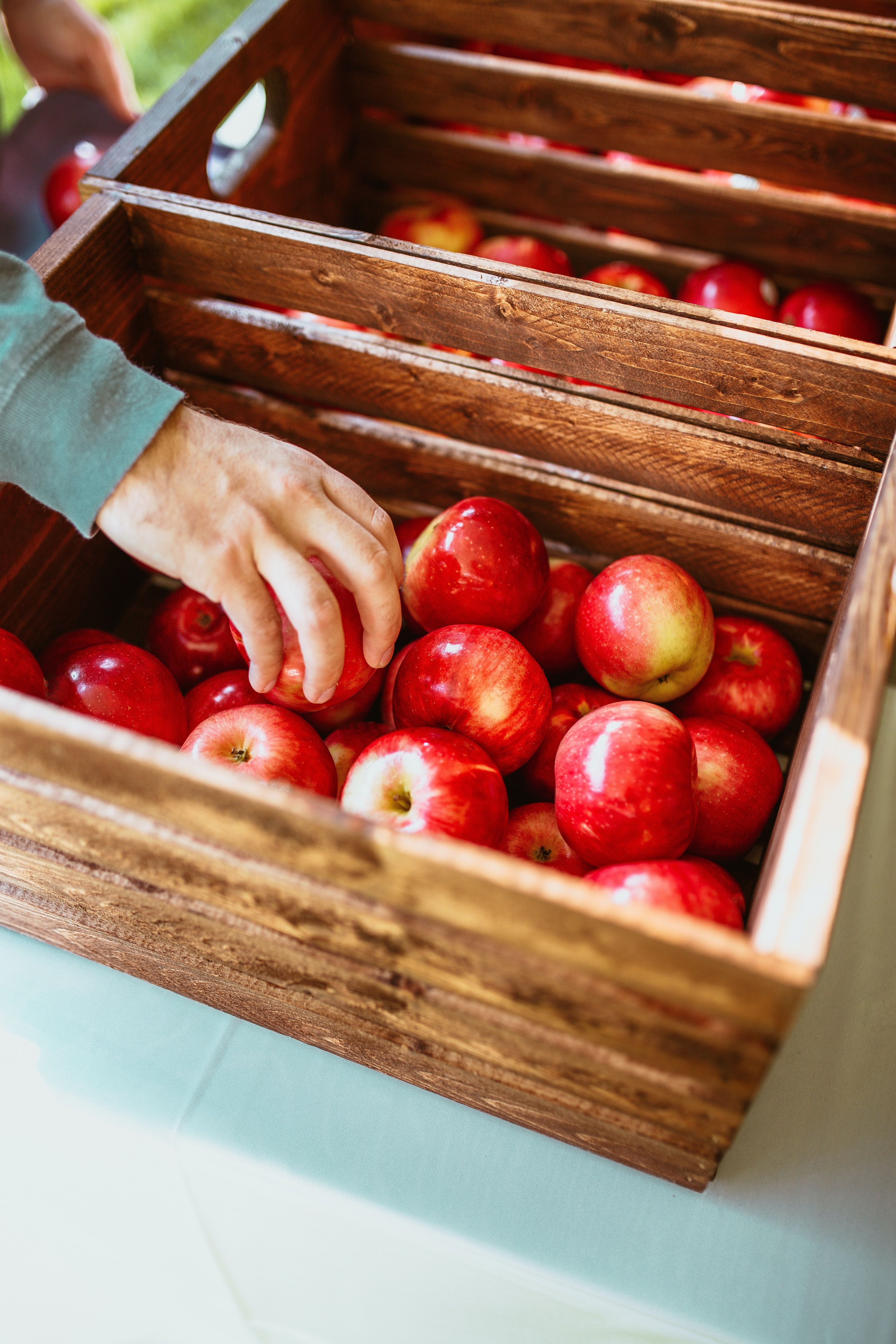 North Carolina
Henderson County, North Carolina, is the largest apple-producing county in North Carolina and in the top 20 counties nationwide. They've just launched an orchard trail guide that highlights 21 different orchards and markets where people can stop and stock up on the fall fruit during harvest season. Most of the orchards go above and beyond, with corn mazes, wagon rides, apple cannons, pumpkin patches, and fresh apple foods and ciders in addition to their pick-your-own apples. From September 4-7, these orchards will bring in craft vendors, food trucks and other fun activities for Orchard Trail Days. You'll be surrounded by apple products just ripe for the choosing…everything from cider and pies to jellies and butters. Of course, all activities have been customized for a post-COVID world, with proper health and social-distancing measures in place.
Wilmington, Delaware
There's no better way to enjoy breakfast in the fall than with a nice piece of toast capped by a generous dollop of apple butter. Highland Orchards Farm Market in Wilmington, Delaware, makes a delicious apple butter using their own apples, cinnamon and their homemade apple cider. It doesn't contain any added sugar or preservatives and, as a bonus, you're supporting a small, family-owned business! Although apple butter is the star of the season, the family also grows fruits, vegetables, herbs and flowers… all of which are available at their market.
Winchester, Virginia
Winchester Ciderworks makes traditional English cider using its own estate-grown apples, and at the adjacent farm you can find a market and bakery as well as homemade soaps and candles. Two sisters established these businesses on land that has been in their family since the 1800's. Whether you prefer your apples in brew form or as fresh fruit, these ladies offer some of the tastiest products along the East Coast.
Fall fun abounds in Winchester!
Pumpkin Fun For Everyone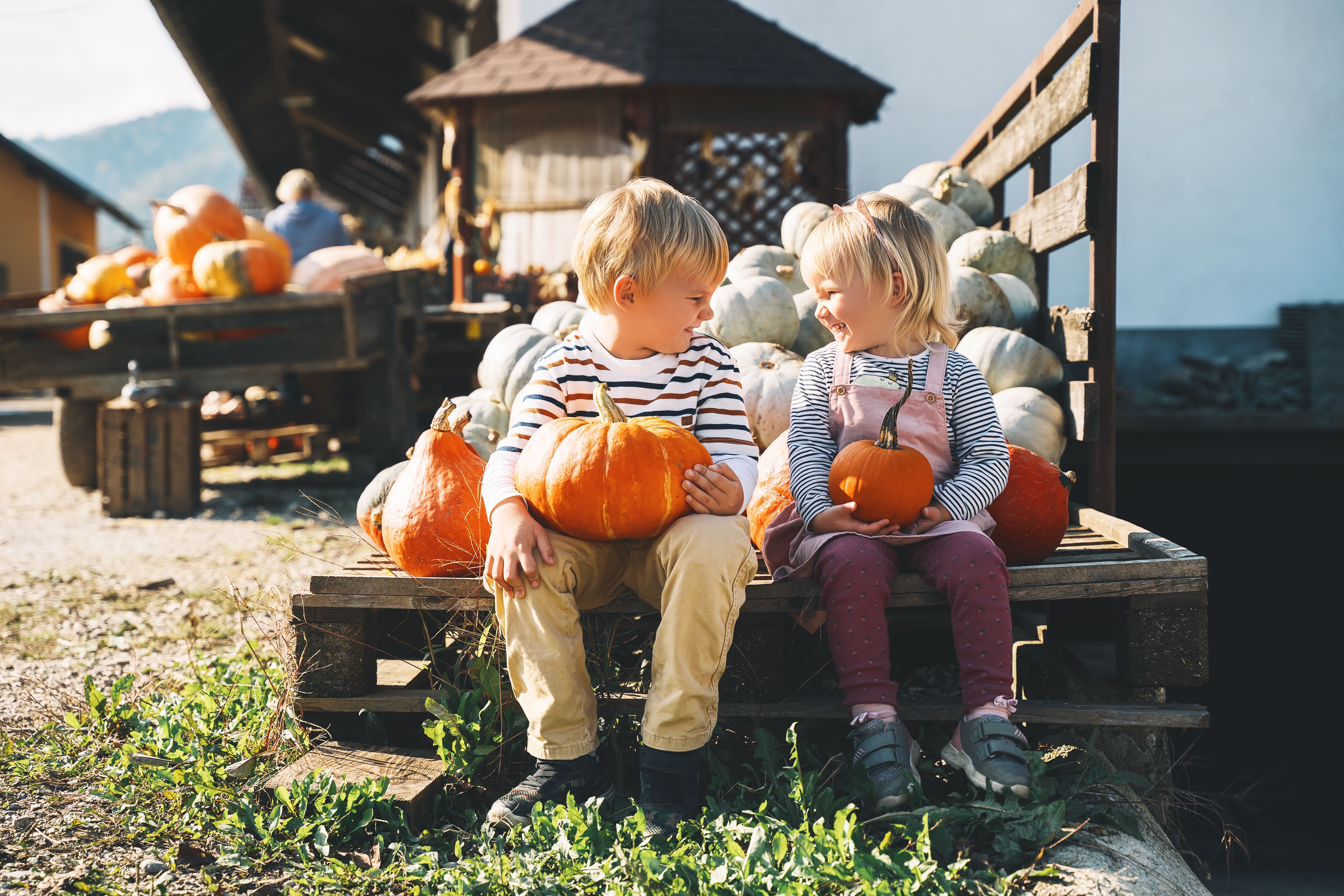 Silver Dollar City
Nestled in the lakeside beauty of the Ozark Mountains, Silver Dollar City is one of America's greatest family destinations. With a host of added health measures in place, the park will welcome visitors for its annual Harvest Festival, slated for September 23 through October 31. This year's festival features specialty "Craft Days" and more than 10,000 carved pumpkins throughout "Pumpkins In The City ." By day, the park is home to artisans demonstrating and selling their work, all in the spirit of true craftsmanship that has long been a signature of the Ozark Mountain experience. By night, Silver Dollar City hosts non-frightful fun for the entire family. The park is transformed by thousands of glowing pumpkins and family-friendly, larger-than-life scarecrows, cats, owls, and other fall characters, as well as a nightly dance party at the festive Pumpkin Plaza. And it's never a party here without the very best food, featuring pumpkin-infused everything… from funnel cakes to churros.
Strawberry Hill USA
South Carolina's Blue Ridge Mountains offer a spectacular display of fall foliage, and what better fall outdoor activity is there than pumpkin picking? Located in the town of Chesnee in upstate South Carolina is Strawberry Hill USA, the retail portion of Cooley Farms, a family operation that offers 1,000 acres of everyone's favorite gourd. From peaches to blackberries and strawberries, the farm grows a variety of fruits, vegetables, and squash… including pumpkins! Pumpkin season here starts in mid-September and lasts through October, with a variety of pumpkin sizes, shapes and colors for the whole family to choose from. Guests can also enjoy an array of fall harvest activities, including festive hayrides and an action-packed corn maze (the largest in the county) that's full of twists and turns for a fun adventure. Pumpkins are priced by the pound…so, you'll know what to expect as you choose your own pumpkins! Be sure to stop at the farm's Cafe and Ice Cream Parlor before leaving to select a variety of house-spun ice cream and seasonal baked goods, all of which can be enjoyed from your perch in a comfy rocking chair overlooking the farm during its harvest.
Great Pumpkin LumiNights at Dollywood
The Great Smoky Mountains offer spectacular views for leaf-peeping, but as the days become shorter and the nights grow longer, the celebrated Dollywood theme park goes all aglow as dusk falls. The 160-acre park is in east Tennessee, where peak leaf-peeping season typically begins around mid-October. Dollywood reopened in June with new safety and sanitation procedures in effect, and those will continue throughout the annual Harvest Festival, set for September 25 to October 31. The event offers a colorful autumn atmosphere; the sounds of bluegrass and Southern gospel music on open-air stages; delicious fall foods? homemade crafts from world-class artisans; and Great Pumpkin LumiNights, a glowing pumpkin experience that brings the park alive in a family-friendly way as night falls. Thousands of pumpkins of every shape and size decorate the park and lend an air of festive fall fun. Scary and frightening are never part of the Dollywood brand, so there's nothing spooky about this experience. Instead, what draws visitors to the park at this time of year are the stunning leaves of the Smokies, those thousands of pumpkins, and the mouthwatering aromas of smoked brisket, corn pudding and cinnamon bread.
No matter where your fall travel takes you this year, you are sure to find amazing fun throughout the US
This article was originally published on journeyswithjenn.com
Follow on Instagram
.