Four decades of great art at the Firehall Arts Centre
The Firehall Arts Center celebrates its 40th anniversary season this year.
Reviews and recommendations are unbiased and products are independently selected. Postmedia may earn an affiliate commission from purchases made through links on this page.
Article content
The Firehall Arts Center celebrates four decades of presenting cutting-edge theater, dance, music and more at the corner of East Cordova and Gore streets this year.
Article content
Housed in a brightly painted brick building purpose-built to contain a fire station in 1906, the much-vaunted venue very nearly became another Vancouver never-was.
Article content
"At one point, the plans were in place to level the space and put in a parking lot," said Donna Spencer. "Fortunately, a bunch of people fought very hard to keep it standing and do something other than that with the building. It was saved, we get it open and I think it's pretty amazing that we are still here going after 40 years that we're still at it."
The artistic director since those humble beginnings, Spencer admits that she sometimes looks out the window and shakes her head that the little bit of brightness in the increasingly bleak surroundings of Vancouver's Downtown Eastside has endured. Hard work has played a part. But she says steadfast dedication to presenting art that might not have otherwise found a home has been key to the space's longevity.
Article content
Long before issues around JEDI — justice, equity, diversity and inclusion — were hot topics in Canadian art, the Firehall Arts Center stood out for presenting works by new artists of all stripes tackling contemporary topics in interesting ways. The now-defunct Vancouver Playhouse played for fans of Shaw and Simon. The Firehall was where you went to see RA Shiomi's Yellow Fever or Drew Hayden Taylor's Only Drunks and Children Tell the Truth.
"The programming and projects we've premiered, the young artists we've worked with is what has brought people in and built a loyal audience," she said. "But I won't deny that now is a profoundly challenging time for Gastown, Strathcona, Chinatown, the whole city. This neighborhood has been through so much since I've been here, but it may have never been as it is now."
Article content
But in the same way that folks fought to establish an arts and cultural scene in this stodgy city in the '70s, Spencer sees artists continuing to create and adapt to the times and venues such as hers often leading the way.
Sometimes, this has meant radical revisions on what the Firehall grounds could be used for. A prime example was the Music in the Courtyard concert series produced in collaboration with the Vancouver Independent Music Centre. The open-air concerts launched in 2020 as a response to the lack of any live music happening during the COVID-19 health orders. Featuring everyone from Japanese and Chinese-Canadian bluegrass progenitors Kokuho Rose Prohibited to Indigenous funk crew Curtis Clear Sky and Constellationz and high-energy Latin big band Hard Rubber Orchestra, the series' run sold-out most nights and gave live music lovers a bit of what they fancied at a time when options were next-to-none. Three seasons on, the series will continue.
Article content
"That was a case of being approached to find a way to make our space welcoming to one of those audiences that thrives on in-person engagement at a very difficult time for all arts and cultural organizations," she said. "It's a real challenge being debated across the country about how to build new audiences and make our spaces welcoming to people whose ways of connecting one-on-one are increasingly through devices and other means of gathering. This is the most challenging time I have witnessed in the arts as audiences may not come back in the numbers we need."
So what is Spencer planning for the 40th anniversary season? Performances that can be adapted to what are still uncertain times for one.
"I think everyone is looking at what kind of shows you can do where you can manage to have understudies ready to go in case someone does feel under the weather, and that certainly affects larger productions and really impacts on touring productions," she said. "So we're off to a slightly slower kickoff in the fall, but that is with one of our first touring dance shows in some time who were scheduled to come back in 2019. It's very exciting to see things picking up with tours and we 'll have more announcements coming."
Article content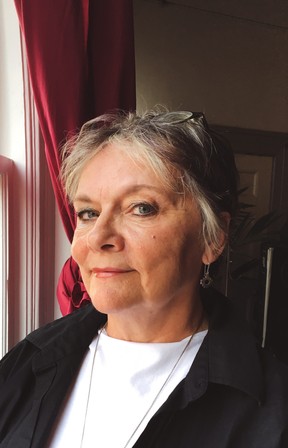 After four decades of doing it, Spencer notes that there is immense satisfaction in continuing "the Firehall's legacy of presenting theater and dance works that stir the soul, enrich the mind, and lift up the voices and stories of the vast range of people who call this place home." She also knows that someday the reins need to be handed off to another and has seen how badly so many arts organizations across the country have handled such transitions.
"I am having to contemplate other things I might like to do in my future, so we have to carefully plan how to find someone to continue the vision of what the Firehall has become into the future," she said. "I've assured the board that this is going to take time to do, and we need to carefully plan for it. I've invested my life in this place and want to be sure that the vision that is the Firehall continues to challenge people, and it's very hard to find the right fit."
Article content
For now, there are seven shows announced for the 40th anniversary season, visit firehallartscentre.ca for full listings:
Spencer is pleased to announce the following presentations. Early bird passes for four shows start at $79 and are on sale now. Single dance and theater tickets range from $25 to $40 and single tickets for musicals range from $30 to $45. Tuesday night and Wednesday afternoon performances are pay-what-you-can. Purchase online or by phone at 604-689-0926.
Sept. 21-24: Khoj — A Contemporary Kathak Dance Extravaganza: Usha Gupta Dance Entourage from Canada presents an Indian dance form that blends traditional and modern movement.
Oct. 12-16: The Unbroadcast Life Mildred Bailey: A new musical performance created by Russell Wallace with music by Tony Wilson celebrates the life of 1930s jazz singer Mildred Bailey, known as The Queen of Swing.
Article content
Nov. 19-Dec. 4: Courage Now: The world premiere of Manami Hara's new work recounting the story of Japanese Consul Chiune Sugihara, who helped over 6,000 Polish and Lithuanian Jews escape the Nazis in 1940. Some of those whose lives were saved have families living in BC today.
Jan. 14-Feb. 5: FADO — The Saddest Music in the World: Elaine Ávila's musical premiered at The Firehall in 2019. It tells the story of a young woman confronting her country's Fascist past, and her own identify is interwoven with the heartbreaking national music of Portugal, known as Fado.
March 4-12: The Wrong Bashir: Zahida Rahemtulla's tale of a wayward philosophy major has accidentally been selected to assume an important religious position that his parents have dutifully accepted on his behalf.
March 18-April 2: Our Ghosts: The Vancouver premiere of Sally Stubbs' haunting mystery inspired by the disappearance of the playwright's own father, Flight Comdr. Gerald Stubbs.
May 27-June 4: Happy Valley: From Sydney Risk Award-winning playwright Derek Chan, Happy Valley is a new performance piece that dissects the historical, political and cultural context surrounding Hong Kong's current democratic struggles.