'Hire a New Makeup Girl'- Chris Evert Once Donned a New Avatar for Her Rival-Turned-Great Friend Martina Navratilova
Hands down, Martina Navratilova and Chris Evert have established one of the most iconic tennis rivalries. However, this rivalry cannot be seen in the light of animosity or revenge. Their rivalry is one of the most respectable and flourishing ones across all sports.
Both the players value their friendship as much as they respect their rivalry. Which led to increased interest in women's tennis and brought a positive name to the sport, even after they both retired from professional tennis. In an old Instagram post, Navratilova uploaded a picture of Evert doing her makeup.
ADVERTISEMENT
Article continues below this ad
Chris Evert does the makeup of arch-rival Martina Navratilova
Navratilova uploaded a picture in 2020 where Chris Evert was doing Navratilova's makeup before an event. She stated, "I had to hire a new makeup girl today @chrissieevert :))." Evert used her makeup skills to get Navratilova ready.
Navratilova showed a thumbs up, and Evert seemed more than excited to help her friend get ready for the event. Both the players have always been there for each other, be it pre or post-retirement.
DIVE DEEPER
The players used to console each other when they lost matches. This held true even if they were against each other and cheered each other for their victories. They were their biggest rivals, however that didn't stop them from being each other's biggest cheerleaders too.
The astonishing rivalry between Evert and Navratilova
ADVERTISEMENT
Article continues below this ad
The rivalry began with their first match at Akron, Ohio, in 1973, where Evert came out victorious, and ended with their last match at the Chicago finals in 1988, where Navratilova won. The players were on the opposite sides 80 times in their career, with stats being in Navratilova's favor by the ratio of 43:37.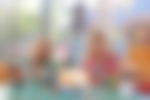 Their rivalry resulted in sold-out events, and that undoubtedly brought a lot of popularity to women's tennis.
ADVERTISEMENT
Article continues below this ad
WATCH THIS STORY: 'Seems to Get Injured a Lot' – Martina Navratilova Once Used Serena Williams' Example to Talk About the 'Fragmented' Nature of Women's Tennis.
These two legendary players have played a crucial and undeniable role in the current shape that women's tennis has taken today.