How industry outsider Gabriella Pereira built label Beare Park in under two years and found Australian Fashion Week success
It is unusual for a designer to show at Fashion Week two years in a row – it's expensive, laborious, exhausting. Often it does not equate to the exposure or buyer interest a designer hopes for. But then, Pereira is not a designer in the traditional sense. Just a year ago, she was working in private wealth management.
She is so new to the industry that when she was looking for factories to make her first collection, she had to advertise on Gumtree, posing as a machinist looking for work. "Factories don't have websites, they are not on Google. Because I'm not from this world, I have to go about things in a different way. "
That Pereira is an outsider to fashion is not apparent from her clothing which seems assured and refined, with a robustly defined sense of self.
Yet she does not talk like a designer and is clear-eyed about the financial realities of the industry. Fashion, she says, "is a very speculative investment".
She counts her accountant as a mentor. Angela Krantz, a long-time friend who also happens to be assistant general counsel of Amazon Japan, is a silent partner in the business, through whom Pereira filters big decisions.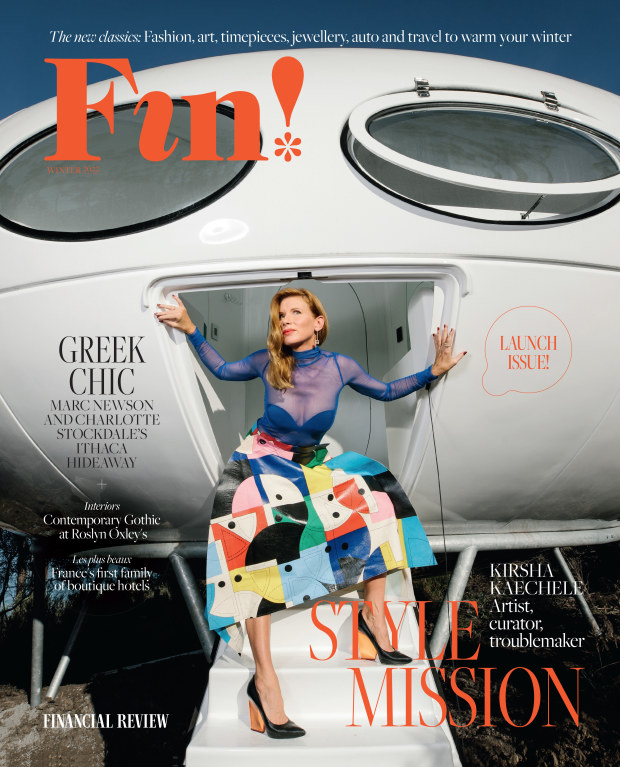 She has never trained in fashion; like many designers she can sketch but doesn't know how to cut a pattern or sew. She created her first collection without a team, relying on contractors at factories she visits multiple times a week.
And then she decided not to produce the collection after all, as Sydney, and then Melbourne, went into what would be months-long lockdowns.
"I could have put everything into production but I felt that, considering the capital risk that rides on the first launch, it would be better to wait." Eventually, Pereira launched the collection in October, using only her own e-commerce site.
In June, she will head to Paris and New York to meet buyers; she'd like to open a retail store at some stage, but she says "wouldn't know where to start".
In the meantime, she'd like to hire her first employee, someone who can help her pack orders by hand. "People think fashion is glamorous but so much of it is being on hold to Australia Post for four hours," she says.
Ultimately, Pereira's future will depend on her own desires. "It all comes back, rather selfishly, to what I want. I like to be comfortable, I like to wear oversized clothes. When I'm conscious of what I'm wearing, I'm having a bad day. So Beare Park is me, as a shopper.
"And I'm very picky. I always say that if I had a shop, there'd be, like, three things in it. "
The winter issue of Fin Magazine is out on Friday, May 13 inside The Australian Financial Review.