How Many Backpacks Should You Own? A Case for a Backpack Quiver
I'll admit it: I'm a gearhead. I love going to the outdoor store just to look at the latest specialized equipment that I don't even know that I need yet. This addiction is compounded when you enjoy multiple sports and activities.
One of the most genius pieces of equipment ever created has to be the backpack. Backpacks today can be feature-rich, but they all use the same basic ancient technology, the yoke.
A yoke is usually considered a wooden beam used to help carry or pull heavy objects by distributing the weight evenly on both shoulders. Typically, we think of a yoke and oxen for farming. The yoke of your backpack is the area where the two shoulder straps come together at the back, also allowing you to easily carry heavy things.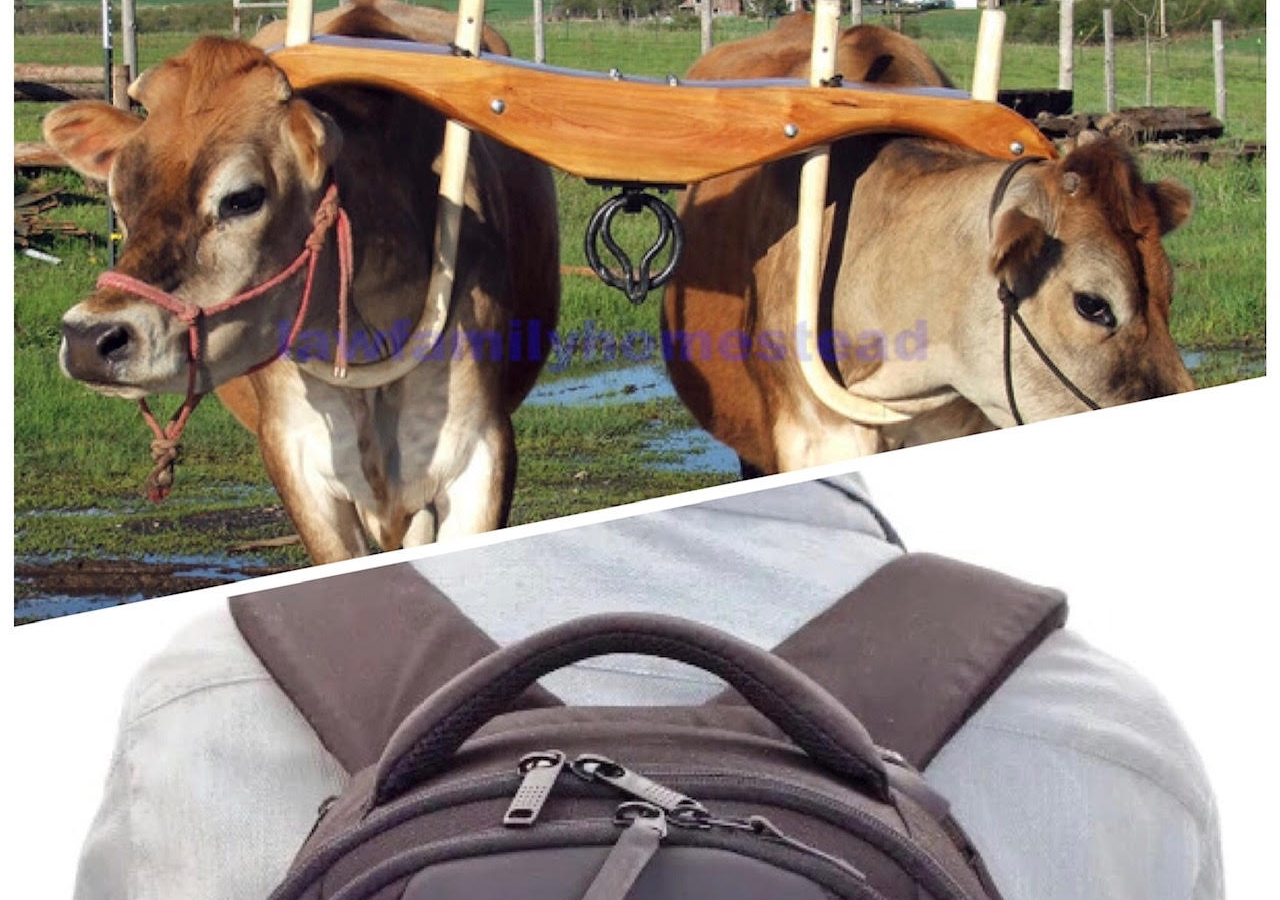 Do I need a backpack quiver?
Because of how useful they are, the question isn't "should you own a backpack?" but "how many should you own?" Sure, it would be great to just have one pack that you could use for everything. However, you will soon find that depending on your activity you will need something more specific. Otherwise, the pack will either be too big, too small, or not have the features you need for the current activity you are engaging in.
I am always searching for the perfect pack for my activities. I enjoy skiing, mountain biking, hiking, backpacking, and camping. Then there are simple travel backpacks or everyday city packs. I seem to have a different pack for every activity. The best packs are the ones you don't even realize you are wearing.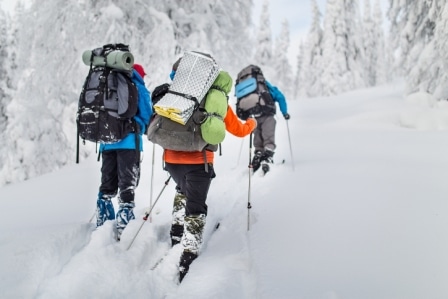 How many backpacks should you own?
How many packs you should own depends on the activities you enjoy doing. Below is my collection of packs along with the function of each. I have nine in total just for me (plus a few more). I only included the packs that I use consistently every year.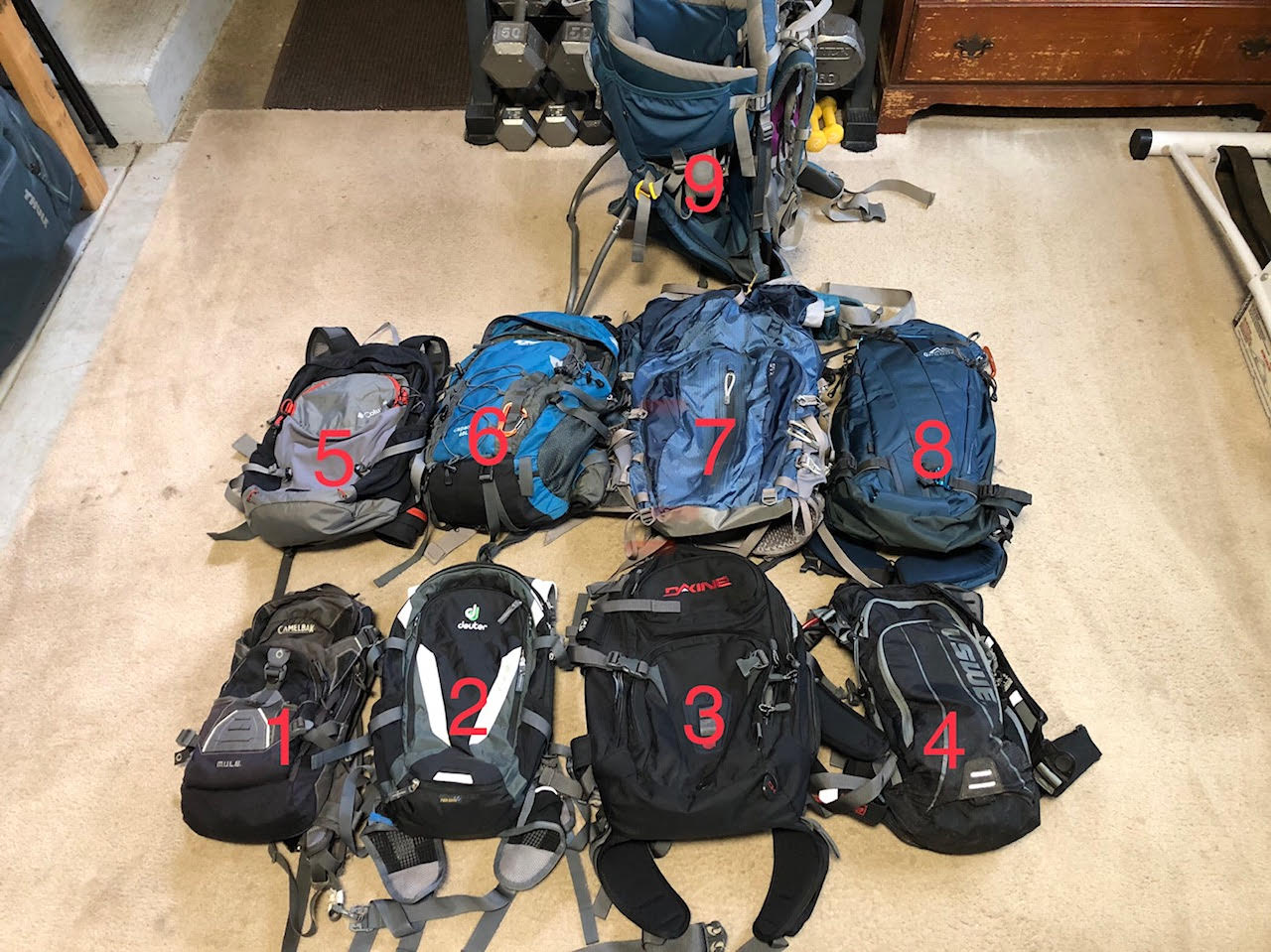 Camelbak MULE 9L. Technically a mountain bike pack, but I use it for pure resort skiing. It is much better than stuffing my pockets with my snacks and other necessities. (currently 25% off at REI.com)
Deuteronomy Compact EXP 12L. This is ideal for a deep resort day where I want to carry my avalanche safety gear.
Dakine Heli Pro 20L. This pack is perfect for cat skiing, heli-skiing, or a resort day where I want to pack my skins for some side country laps. (currently 25% off at evo.com)
USWE MTB. This is my mountain bike pack. It can fit a lot or little gear and fits nice and snug.
Columbia Trail Pursuit 2.0. This is my pack for short hikes.
Diamond Candy 40L. This is the pack for a longer day hike or overnight trip. (currently 33% off at Amazon.com)
Gregory Z65. The biggest pack I own. It is specific to backpacking but can be used anytime you need to haul a lot of gear. (currently 25% off at Moosejaw)
Gregory Targhee 32L. This is for an all-day backcountry touring trip.
Deuteron Kid Comfort 2. This has been well used to take our young kids on hikes. My youngest is now 4 years old and can hike on her own, so I will probably sell it soon.
Is that all?
But where is my ice climbing pack, fishing pack, or multi-day backcountry hut trip pack? Well, I haven't delved into those activities, but it sure sounds like a good excuse to add to my quiver of packs.
Is my logic solid for owning all these packs or do I need professional help? I'm sure some people own more than I do. I'd love to see your collection.

You might also like: