Inside Housing – Insight – A week in the life of… a part-time work planner
Siwan Hammond is a part-time work planner at WHG. She talks us through her week chasing customers for access to their properties for gas inspections, managing the jobs on engineers' devices and dealing with an emergency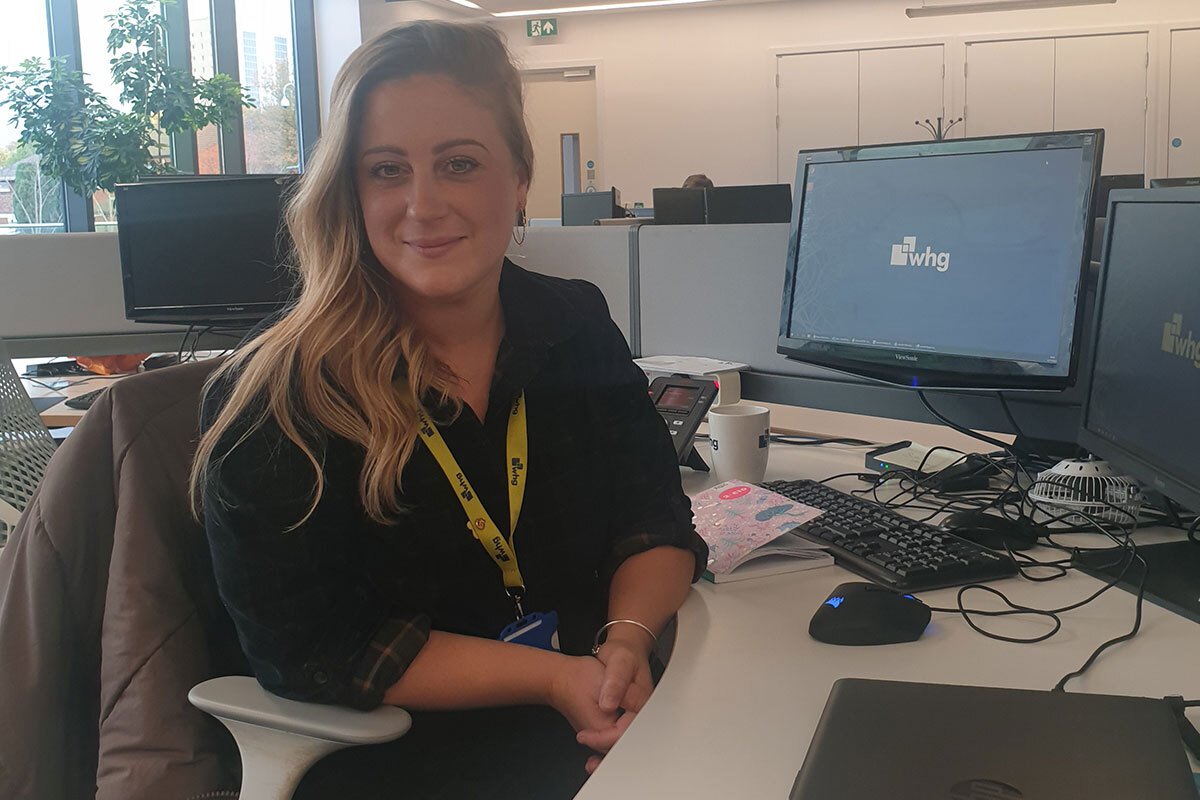 Sharelines
---
A week in the life of… Siwan Hammond, a part-time work planner at WHG #UKhousing
---
Monday
It's back to work after a weekend well spent with my four-year-old daughter and family.
First I check if we have any follow-up works from any out-of-hours calls over the weekend.
Having worked in housing for several years now, specifically within the services team at WHG, my working day is so varied. It's very busy, which makes time go so fast.
Today, I concentrate on properties currently at the legal stage of the gas inspection. We need to actively call these customers and get a better picture as to why they're not allowing access. I work closely with management and tenancy services to try and access these homes before they become overdue.
I call a customer and she puts the phone down on me. I try again. At first the customer is defensive and says that we are bothering her. I calmly explain the process and ask if the refusal of access is due to a debt on the meter.
She then reveals she is not currently living at the address. We agree a date and time for us to cap off the gas meter to make it safe and she then starts the process of handing in her notice. This customer is in the process of returning to her mother's address and the property will now become available to a customer who is desperately in need.
Tuesday
I tied up a lot of loose ends this morning by answering email inquiries and acting tasks. This is so important to keep up to date with things.
I had a few email replies from yesterday. Having had several answerphones and 'number no longer in use' responses, I decided to take a different approach and email.
I'm so glad I did, as the resident of one of our homes that becomes overdue in the next couple of days replies and can allow access today. She was without a phone but had access to a computer.
My main task for the day is to manage the work on the engineers' devices. One of the engineers called in sick. He had a full day's work booked, one of which is for an older customer without heating and hot water due to needing a part in their heating system.
I decide to look at another engineer's diary to see if he can accommodate the job. Thankfully he can, and I am even able to give him an earlier appointment slot. I called the customer and she was so grateful.
Wednesday – halfway through the week already?!
We have a new planner coming over to us from another team. It's actually very interesting to tell someone what I do day to day. When I write out the role and bullet point processes, legalities and workload, I soon realize my job is so important and gives me a huge sense of achievement.
I also realize how my team works with others throughout the business on a daily basis – whether it be customer services dealing with a vulnerable customer who is without heating, or tenancy services for information on access issues.
Thursday
Today I collate some notices of seeking possession that are due today.
Due to my working day ending at 2.30pm to accommodate the school run, I make sure to liaise with my colleague as realistically I am only going to be able to complete a few. This works well as my colleague is working late and able to complete the others.
Friday – wow, how quickly has that week gone?!
Within minutes of starting work, an emergency comes in. The customer feels unwell and thinks they can smell gas. I immediately invoke our gas emergency procedure. They are advised to exit the address if possible and make arrangements to be checked at the local hospital.
I quickly get the job scheduled and we manage to attend within an hour. The engineer feeds back to me and tells me that he has isolated the gas supply and needs to carry out further investigations and requires time to travel to the stores.
Within three hours, the issue was resolved. Also, thankfully the customer gets the all clear and is now with full heating and hot water.
Just like that, it's the weekend again!
A week in the life series