National Art School at Darlinghurst Jail stages exhibition
An extraordinary scrapbook that belonged to a governor of Darlinghurst Jail and which features original artwork by prisoners including notorious bushranger Captain Starlight is shedding new light on the early years of the colony.
The book, containing clippings, photographs, pencil drawings and watercolors, was the property of Sir John Cecil Read and has been donated by his family to the National Art School, which now occupies the former jail in Forbes Street. Read was the jail's governor between 1861 and 1889.
Archivist Deborah Beck said the donation was "thrilling".
"Read was the longest-serving governor but I didn't know anything else apart from that," she said. "I certainly didn't know his family were still here. And when they contacted me, it was thrilling. I was absolutely amazed."
Initially, the family members thought the paintings and sketches in the book, many of which are signed, were merely reproductions.
"But when I had a good look at it, I was able to tell there is lots of original artwork and I could recognize some of the signatures," said Beck.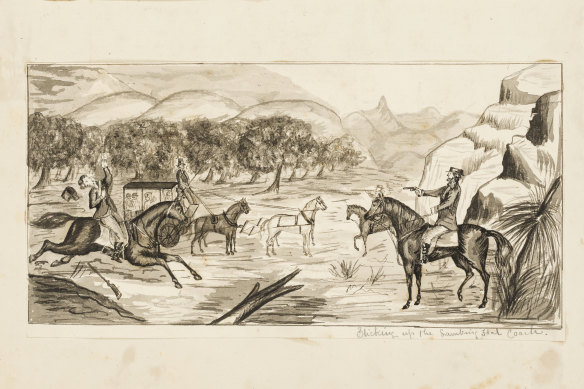 Several of the artworks bear the signature HLB, indicating they are the work of Henry Louis Bertrand, the so-called "mad dentist of Wynyard Square" who served 29 years for killing his lover's husband.
"He was a very well-known prisoner and he was an artist as well," said Beck. "He could work with watercolors and we think he taught other prisoners, including Captain Starlight, who was his friend in jail."